careers
Creating a happy and healthy environment for students and associates begins with our people.
Our associates are the heart and soul of our program, and we empower them to bring their own unique flavor of hospitality to the cafeteria.
I love what I do. This is my passion. I love the customer service. I love the food, how you can play with the flavors, how we can bring the best.

– Cecilia Ramirez, Director of Dining Services
Want to influence a generation?
How about working in a place where you know you make a difference?
We're looking for great people like you to serve up happy & healthy in schools across the country.
open positions
Our values
Responsibility
Doing the right thing, even when no one is looking

Learning
We're focused on getting it right, rather than just being right

Resilience
Everything is hard before it gets easy, so we stay the course

Connection
Leaving people better than we found them

Fun
Our mission is serious, but fun is part of everything we do!

It doesn't matter to me if you've work here for 20 years or you just started yesterday. We're going to invest in you to make sure you have the tools you need to do the best job possible. We have had people grow a lot in their roles.

- Sue Malesa, Director of Dining Services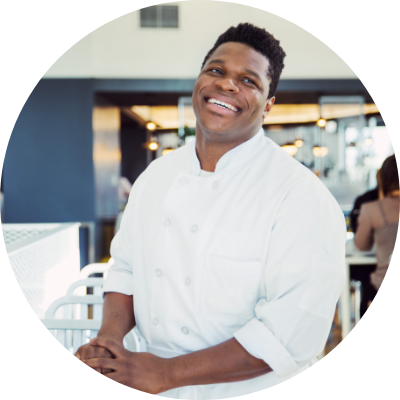 Aside from helping the kids, my favorite part is the people…we're more of a work family than just employees.

- Sara Cowan, Assistant Kitchen Manager
DeVry Scholarship
In addition to internal training, development, and education programs, our partnership with DeVry University is another way we're investing in associates. Currently, the United States Department of Agriculture's requirement for additional qualifications in large school districts prohibits some employees from advancing without going back to school. Chartwells' scholarship program will help more employees who are looking to grow their careers and expand their educational qualifications.
© 2020 Chartwells Schools Dining Services. All rights reserved.